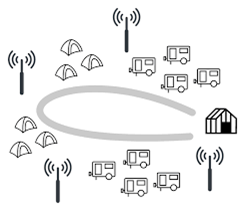 Private or Public Wi-Fi
Whether it is a Holiday Park with static buildings as well as catering for ad hoc caravans and campers or a solution for Town Centres, BTS (UK) can consult, design and help plan the right solution for your business or organisation.
Call BTS (UK) today for a free, no obligation, 30 minute consultation today.
Call BTS (UK) today or complete the enquiry form below to book your appointment.